Common "Pit Kids" Mosquito Repellent Methods
Blog 2017-08-11 3,937 0
As the weather heats up, mosquitoes are becoming more active, and the annual mosquito fight is kicking off. Many mothers know some of the mosquito repellent methods, which are harmful and unhelpful to the baby.
1. Use mosquito-repellent incense directly in the bedroom
Mosquito-repellent incense repellent is mainly made of chrysanthemum, although the toxicity of chrysanthemum is relatively small, for delicate baby, long-term use is not small.
Well,the best mosquito repellent from our group is helpful to protect your baby.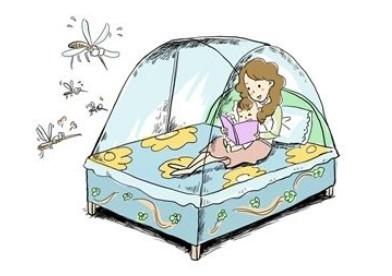 2. Plant repellent
Pitcher plant, night sweet, lavender, fennel?
In fact, the mosquito repellent effect of these plants is very limited, the relatively effective of these plants is the pitcher plant, but it can only kill a few mosquitoes that fly around in the surrounding area.
3. Dissolve vitamin B in water and apply it to the baby's skin
If the mother wants to try this method, it is ok, after all, vitamin B is mixed with water, and it has no effect on the baby.
However, in addition to this method, it is important to prepare effective mosquito repellent products. Because experimental studies have found that vitamin B does not contain any effective repellent.
4. Use insect repellent, mosquito repellent, mosquito repellent, etc
Mosquito repellent, mosquito repellent and insect repellent ring?
In fact, the effective repellents in these "insect repellents" are the same as those of mosquito repellents and mosquito repellents. It's just another way to get you to pay for it.
It's ok for adults to try it, but it's not recommended for babies.
Because: first, the effect of mosquito repellent is not guaranteed; Second, the unorthodox mosquito repellent products are likely to cause injury to the baby.
Electric Mosquito Repellent Mat mosquito coils mosquito repellent liquid
*if you did not receive our reply within 24hrs, please resend to our alternative email: [email protected], or call +86 18018055516 directly.
We will never, ever spam you – nor sell, trade, or transfer your email to anyone else.