Qualified Mosquito Coils Can Avoid Harm to Human Body
Blog 2017-11-08 22:43:54 aogrand 1818
How much do you know about
mosquito coil
? In the market, there are many popular mosquito repellent products. So, how to pick mosquito coils? Actually choosing mosquito coils also has the trick, below together to see!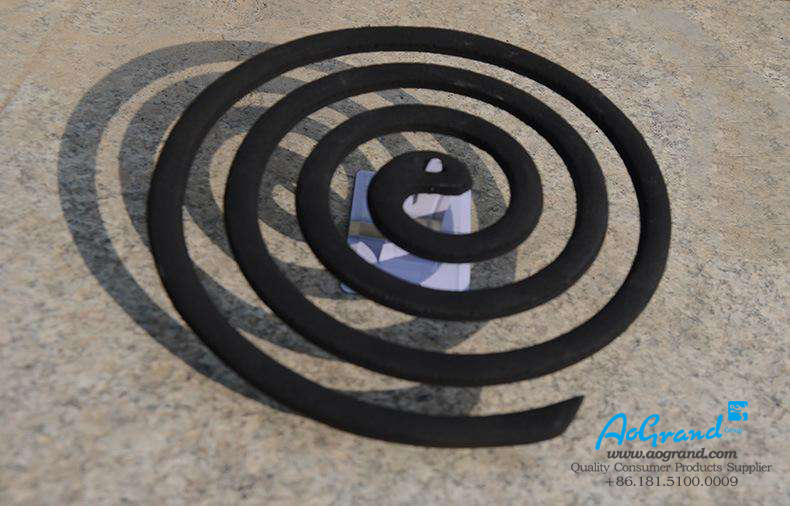 Buy mosquito coils with guaranteed quality:
If you look at the box, it′s better to use the anti-mosquito products such as "electric mosquito beat" and other safe and non-toxic side effects to avoid mosquito coil poisoning. If selecting mosquito coil, insecticide, repellent, etc., the low – toxic products should be selected as appropriate, and the harm is minimized. In the market, the box should have the factory name, the site, the production date, the expiration date, the composition, the execution standard, the pesticide registration certificate and so on, these are the guarantees.
Judging from the appearance:
Take the coil of mosquito coil incense as an example, the surface roughness shows the quality is not good. For electric mosquito-repellent incense and liquid mosquito coil incense, its plastic parts should not have obvious buckling deformation, cracks, scratches, burrs, etc., the fasteners shall not be loosened. Look at the production date. The closer the production date, the better the mosquito repellent effect.
Judging from the use time length:
In appearance, the qualified mosquito-repellent incense processing is fine, the color is even, the anti-folding force is strong, the time is about 7 ~ 8 hours; Inferior mosquito-repellent incense is rough and loose, easy to break and put out. Qualified mosquito coil is lit only with a yellow flame and white smoke, while the poisonous mosquito coil is green flame and black smoke. Qualified mosquito coil is ignited, the smoke is diluted, the smell is not strong, and there is a natural fragrance; In the process of opening and lighting the poisonous mosquito coil, there will be a feeling of pungent, giddy feeling, and will also have the heart palpitation chest tightness and other adverse reactions. The smell of mosquito coil is very strong, and it is harmful to human body. We need to think carefully when we buy mosquito coils. Qualified mosquito coils should be white or grey, mosquito-repellent incense is gray and poisonous mosquito coil incense ash is black. If it is impossible to identify whether the mosquito coil is safe and qualified, it should be stopped immediately after lighting the mosquito coil with a strong smell.
*if you did not receive our reply within 24hrs, please resend to our alternative email: s@aogrand.com, or call +86-181.5100.0009 directly.
We will never, ever spam you – nor sell, trade, or transfer your email to anyone else.