The Harm of Common Mosquito Coils
Blog 2017-08-16 19:42:24 aogrand 1923
Currently, mosquito repellent incense is still one of the main means of repellent insect repellent. In order to improve mosquito repellent effect, some people not only keep on firing at night, but also light several mosquito coil incense. This approach is improper and harmful. The data show that, after the mosquito-repellent incense burning, only 8% of the ash, other material or particles are scattered in the air, these particles diameter is small, may all the people of the respiratory tract into the bronchi and alveoli. As one of the famous
mosquito coil manufacturers
on the market, I′d like to recommend you to use our mosquito repellent products without suffering from the environmental pollution.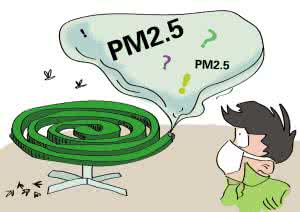 Most of the mosquito-repellent incense effective component is a strain of pesticides, pesticide containing more than 90% of the mosquito-repellent incense strain on the market, it is a kind of efficient and lower toxicity, the state permits the use of pesticides, there are provisions in the mosquito-repellent incense use ratio. Traditional mosquito-repellent incense smoke contains fine particulate matter, polycyclic aromatic hydrocarbons, carbonyl compounds and benzene, although it may pose a threat to the human body, but given its small content, ordinary people can use it reasonably well.
It is important to note that the smoke of the coil of mosquito coil can lead to allergic reaction and trigger asthma attack, which should be used with caution. At the same time, infants, pregnant women, elderly people and other groups have long used mosquito-repellent incense to harm and influence the body, so these people should use the mosquito coil carefully.
If there are children and old people in the family, it is best to avoid the use of electric mosquito-repellent incense. Because when the normal mosquito repellent is burning, it produces smoke that can enter the lungs, stay in the lungs, cause asthma in the short term and cause cancer in the long term.
Accordingly, dot mosquito coil incense should try to choose quality, toxic small mosquito coil incense, indoor unfavorable burning mosquito coil incense is too much, general 14 ~ 16 square metre inside the bedroom to light a dish to be ok. Use as little as possible indoors. Do not wait until night when you are getting a mosquito coil. Do not wait for the night. If you light mosquito coil all night, you should open the window to sleep, so as not to inhale excessive amounts of toxic substances.
*if you did not receive our reply within 24hrs, please resend to our alternative email: s@aogrand.com, or call +86-181.5100.0009 directly.
We will never, ever spam you – nor sell, trade, or transfer your email to anyone else.