The Principle and Composition of Mosquito Coils
Blog 2017-12-01 22:23:45 aogrand 2466
Principle
The principle of solid electric mosquito-repellent incense is to take the insecticide (pyrethrin) into the paper and use the heat to vaporize the insecticide, which can last for six to eight hours. The disadvantage is that the effect is good when it is used, and there may be "overdose", but after 4 ~ 5 hours, the insecticide evaporates and the effect becomes worse and the anti-mosquito effect becomes weaker. Liquid electric mosquito-repellent incense utilizes capillary principle and continuously heat and release pesticide substances, which can make up for the disadvantages of electric repellent incense. Liquid electric mosquito-repellent incense can be used for a long time, about 60 days or so, and can be released regularly. Mosquito-repellent incense is used for high-temperature combustion to release the insecticide slowly into the air. The effect of mosquito repellent is greater than that of mosquito killing.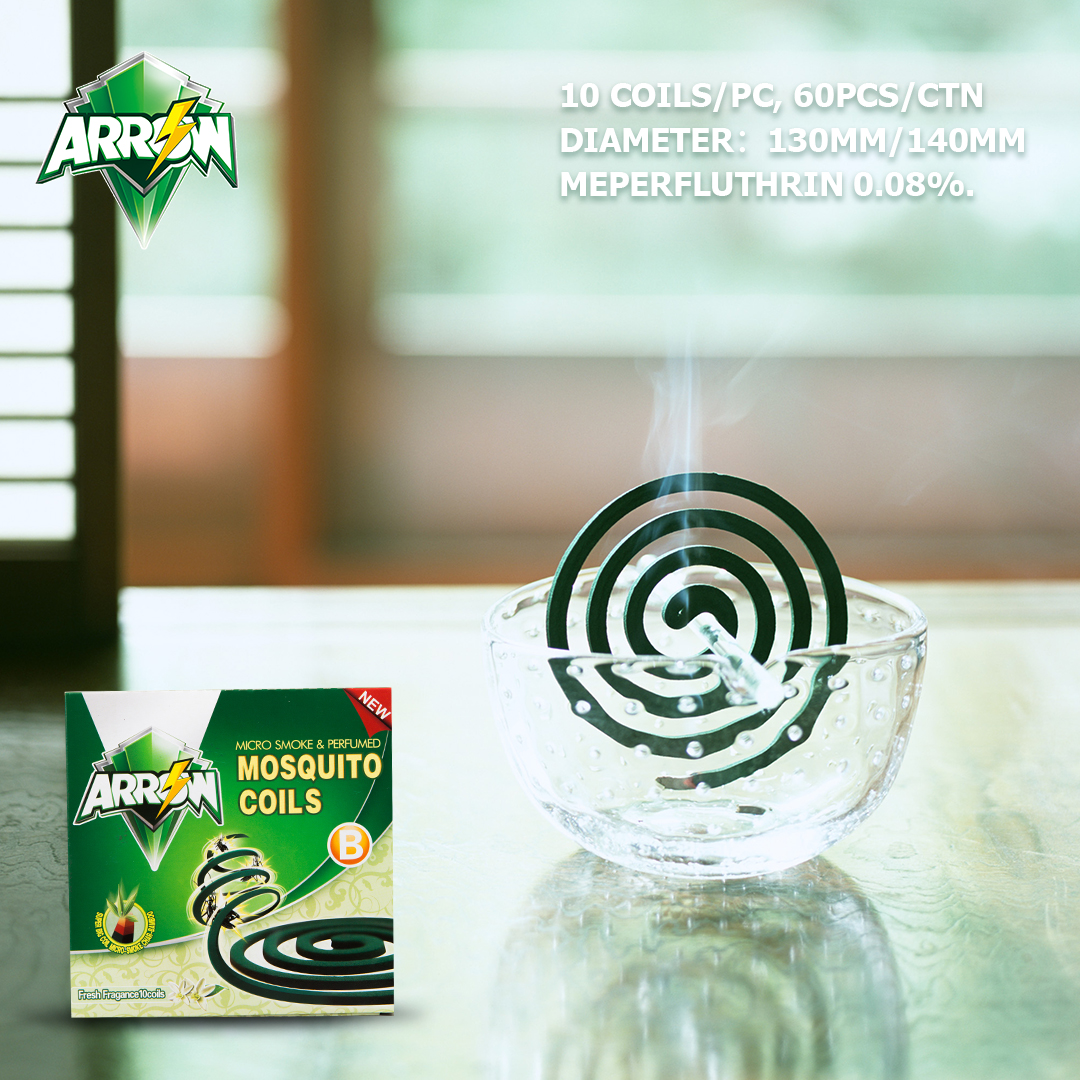 Constituent
Mosquito-repellent incense ingredients: organic phosphorus (Trichlorfon/Dursban/Insect enemy), carbamate (Propoxur/Dimethacarb), strain(Meperfluthrin/Cypermethrin/Prallethrin/Allethrin/ES biological chrysanthemum ester), the toxicity of organophosphate class largest, strain, the most toxic for WeiDu. The carrier of incense is carbon powder, wood chips and so on, while the carrier of electric mosquito coil is carbon-hydrogen compound. It is very polluted, and it can be used in outdoor, balcony and other places. Electric mosquito coil incense and liquid electric mosquito-repellent incense are less polluted and suitable for indoor use.
AOGRAND GROUP INC.
AOGRAND INTERNATIONAL CORP.
Address:

Park,Gaochun,Nanjing, 211302, P.R.C.

205 Shuanggao Rd., Qiqiao Ind.
AoGrand QR Code:

Telephone: +8625.5785.0785

Facsimile: +8625.5785.026
*if you did not receive our reply within 24hrs, please resend to our alternative email: s@aogrand.com, or call +86-181.5100.0009 directly.
We will never, ever spam you – nor sell, trade, or transfer your email to anyone else.