Using Mosquito Coils Must Pay More Attention
Blog 2017-11-08 00:03:28 aogrand 1799
Autumn is coming. It′s getting colder and colder. Many people think that mosquitoes should not be so much at this time. So many people will not buy mosquito repellent products at this time. But many people don′t know that autumn is the most mosquito season. At this time, how do you effectively prevent mosquitoes? As we know, mosquito-repellent incense is one of the basic requirements for mosquito repellent. Of course, the use of
mosquito coil
also should pay attention to method. Improper use can affect your health and even cause a fire. Next, let′s take a look at the proper use of mosquito coils.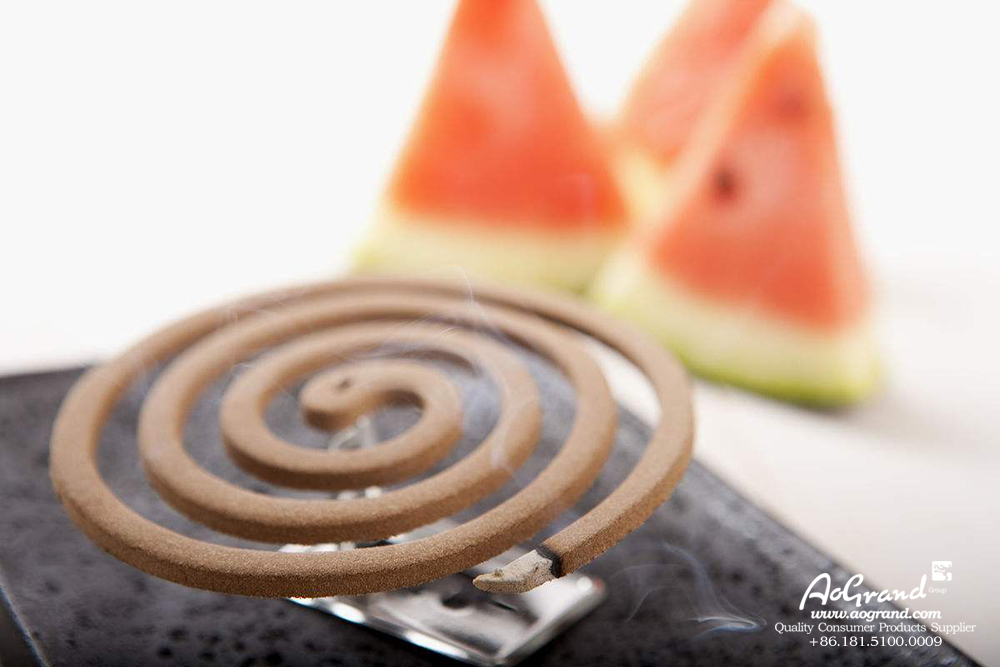 Considerations of using mosquito coils:
1. The incense is set on a metal stand and placed in a non-burning box, preventing the mosquito coil from falling off balance or breaking down onto the carpet and other combustible materials. The rural wooden structure house is more, do not place the mosquito coil incense directly on the floor board; 2. Put the mosquito-repellent incense don′t close to the nets, bed sheet, clothes, such as fuel, should keep a certain distance with furniture, bed, in order to prevent the bed or on chest hanging clothes, bed sheets, land on mosquito-repellent incense; 3. When using the fan of the shaking head, you should pay attention to prevent the sparks from being blown away by the wind, and prevent the flammable things such as clothing from blowing on the mosquito coil. 4. When used to lit mosquito-repellent incense in the open air, such as door, window, once it is best to use an (or a plate), lit the posterity is best to leave the room, lit mosquito-repellent incense for safety can be put inside a white porcelain child, lest the windblown down after ignition bricks and cause a fire. When the person enters indoor, must open door window ventilated. In addition, caution should also be taken in the use of electric hot mosquito repellent. It is necessary to pay attention to the electrical time and prevent the electric heater from being used for too long, or to burn the electric heater or to cause the fire accident to occur.
*if you did not receive our reply within 24hrs, please resend to our alternative email: s@aogrand.com, or call +86-181.5100.0009 directly.
We will never, ever spam you – nor sell, trade, or transfer your email to anyone else.