A Few Tricks to Repel Mosquitoes
Blog 2018-01-10 23:28:23 aogrand 1840
Mosquito bites are the most common form of summer baby skin disease. Here, I will suggest you some effective ways to get rid of the mosquitoes. 1. Before going to bed, put a few bowls of white sugar water to ensure that you sleep well! Have a nice sleep! Just the mosquitoes! 2. Close the doors and Windows, put a basin in the window, add some water to mix the washing powder in the basin, and the next day, there will be some dead mosquitoes in the basin.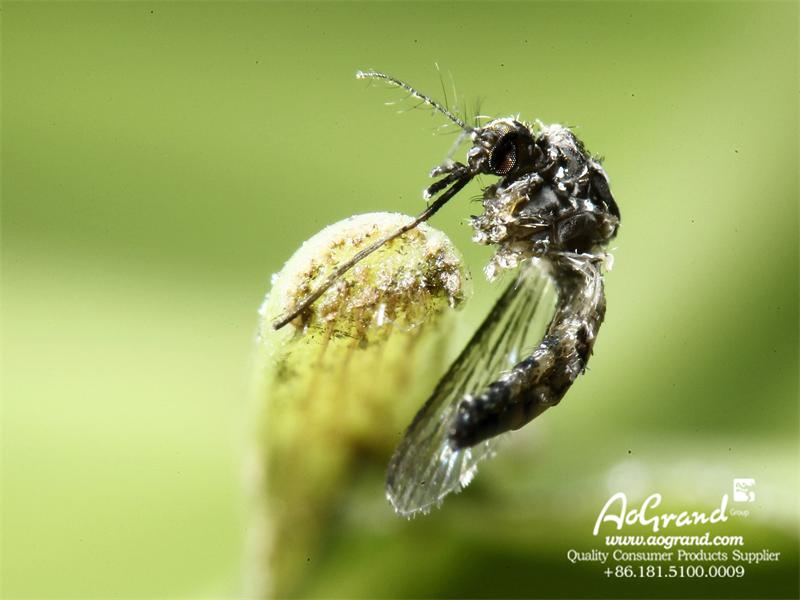 Using this method every day, you can almost eliminate the insecticide to kill the mosquitoes. And there will be fewer mosquitoes. Principle: because the washing powder is alkaline, the mosquito is unfavorable to grow in the water with alkali, but the washing powder water has the spice, also can let the female mosquito mistakenly think that there is food to produce the egg in it. Thus the effect of mosquito killing was achieved. 3. According to the rules of mosquito activity, mosquito coil is the best in the evening, closing the window and closing the window. When the indoor smoke is large, the mosquito will fly to the door or window or fall on the wall, and then beat quickly. Then put out mosquito coil incense, open window to leave gauze window to breathe, the smoke after the end can sleep a good sleep. In an empty 3 ~ 5 ml of sugar water or bottled beer, indoors, mosquito smell wine will be back in the bottle, meet with sugar water or beer is stuck, where mosquitoes, in addition to the mosquito dozen a day and night. 4. Take the anti-mosquito repellent pill that has been used, drop a few drops of wind oil, and plug in the power supply to achieve a stronger mosquito repellent effect and save the tablets. In case of power failure, you can also use one or two pills, a piece of light, and a few minutes later, to kill mosquitoes.
AOGRAND GROUP INC.
AOGRAND INTERNATIONAL CORP.
Address:

Park,Gaochun,Nanjing, 211302, P.R.C.

205 Shuanggao Rd., Qiqiao Ind.
AoGrand QR Code:

Telephone: +8625.5785.0785

Facsimile: +8625.5785.026
*if you did not receive our reply within 24hrs, please resend to our alternative email: s@aogrand.com, or call +86-181.5100.0009 directly.
We will never, ever spam you – nor sell, trade, or transfer your email to anyone else.