Mosquito Coils, the Most Traditional Methods Away From Mosquitoes
Blog 2017-09-27 21:19:30 aogrand 1672
Summer is the season of mosquito bites is frequent, long-term mosquito bites can cause poisoning and infectious diseases, especially at night when we sleep, the mosquito flew all around us, from time to time the bite for a while, we could not fall asleep, which affects our work and study, also greatly affect our state of mind. What should we do? How can we repel mosquitoes? Our oldest and most traditional method is to set up mosquito repellent incense, but
mosquito coil repellent
can also have a lot of harm. How can we avoid it? I share some experience with you, and I beg your pardon.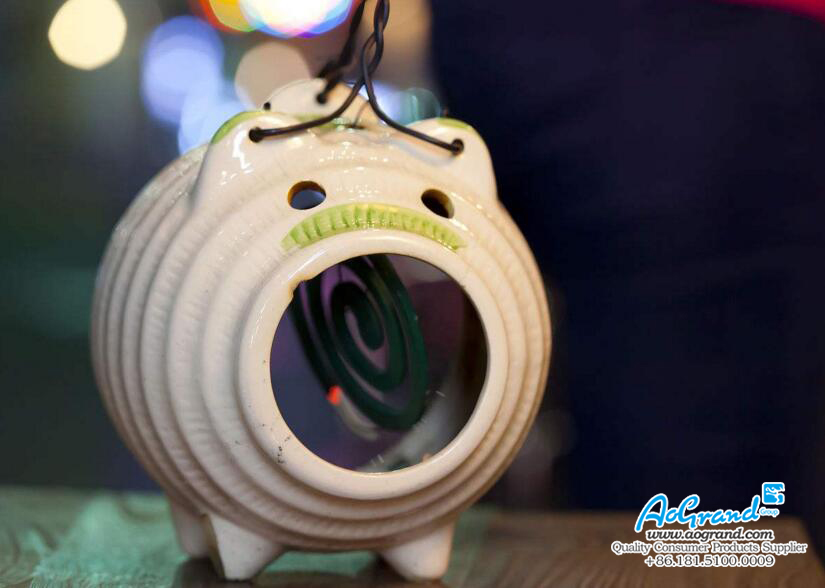 Ingredients of mosquito coils:
According to introducing, most of the mosquito-repellent incense effective component is pyrethrin pesticide, it is extracted from a propylene chrysanthemum ester pesticides, there is some organic fillers, adhesives, dyes and other additives, can make the mosquito-repellent incense flameless smoldering. In a closed environment, the long-term ignition of mosquito coil can produce a strong toxic reaction. The following is the introduction of electric mosquito coil incense. Most people think that electric mosquito coil incense is less harmful than the dish coil. But actually electric mosquito-repellent incense and traditional mosquito coils using drive midge principle is the same, the same raw materials, disc, fluid, electric mosquito-repellent incense effective ingredients are chemicals with insecticidal ingredients, the difference only lies in their different carrier.
The timing of mosquito coils:
Many people think that the best time for mosquito - repellent incense is to go to bed, but not actually, but should be in the evening, because the mosquito is most active at this time, and it is easiest to expel the mosquitoes outside. The point of a mosquito coil is to drive the mosquitoes away, not to kill them, so they can shut the doors and Windows when they are smoked.
Location of mosquito coils:
In order to make mosquito-repellent incense play a good effect, you must choose the right ignition point location. Usually put on the window edge of the wind, the door next door, so the smoke of mosquito-repellent incense is blown into the room with the wind, but want to assure the wind is not too fast, this effect can get bad. For a room that has no air flow in the middle of the room. Sometimes we may feel the effects of mosquito-repellent incense is bad, rest or in a hurry, afraid of mosquito bites, two mosquito coil directly light, this is a very unsafe practice, we slept in a short period of time a lot of mosquito coil incense smoke inhalation, very toxic reaction may occur. Finally, the Suggestions according to the instructions on the commodity package ignition coil, ignition point to spin out the two mosquito coil, as required, before two burning, network transmission of mosquito-repellent incense automatic separation is wrong, the manufacturer clear explanation ", there is no this design ".
*if you did not receive our reply within 24hrs, please resend to our alternative email: s@aogrand.com, or call +86-181.5100.0009 directly.
We will never, ever spam you – nor sell, trade, or transfer your email to anyone else.